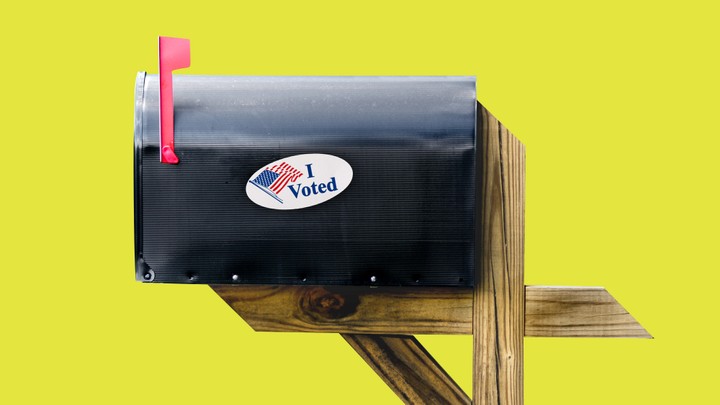 The Northfield Township Republican Organization encourages you to vote by mail.  We recognize that many people are concerned about mail voting integrity.  Be assured election lawyers and professional poll watchers are advising us and protecting the vote as much as possible.
We cannot give our opponents an advantage on the mail vote, so please complete the form below and we'll direct you to where you can request your mail ballot.  After you successfully apply, your County Clerk will mail your ballot to your designated address. You can apply to vote by mail now. The deadline to apply online to vote in the April 4 Consolidated Election is March 31, 2023. All completed and signed ballots must be returned to a Cook County Clerk-designated dropbox or postmarked by April 4.
Please do not hesitate to contact our office at (847) 250-6876 if you have any questions about voting by mail.  Fill out the information below to begin. You can also go directly to the Cook County Clerk's website by clicking here.
Permanent vote-by mail is a new option the County Clerk's office is offering this year. If you choose permanent vote-by-mail, the clerk's office will automatically send you a vote-by-mail ballot unless you specifically opt out in subsequent elections. IF YOU MOVE AND DO NOT UPDATE YOUR ADDRESS, YOUR BALLOT WILL CONTINUE TO GO TO YOUR OLD ADDRESS. WE DO NOT RECOMMEND CHOOSING PERMANENT VOTE-BY-MAIL.
If you sign up to vote-by-mail, you may still vote in person, but you must bring your mail-in ballot to your polling place. PLEASE NOTIFY US IMMEDIATELY IF ON ELECTION DAY OR DURING EARLY VOTING, THE ELECTION OFFICIALS DO NOT "SPOIL" YOUR MAIL-IN BALLOT IN FRONT OF YOU WHEN YOU PRESENT IT TO THEM.
Note that unless you require assistance in physically casting your vote, do not let anyone else mark your ballot; do not let anyone force or coerce you into voting for any candidate; do not accept any gifts or favors in exchange for voting for your candidate; do not show photographic or other evidence that you voted for any candidate; and do not let anyone, other than a close relative or authorized messenger, mail, deliver or handle your voted ballot. The sovereignty and integrity of each voter is critical for free and fair elections. IF YOU KNOW OF ANYBODY VIOLATING THE ABOVE, PLEASE IMMEDIATELY CONTACT OUR OFFICE.
Please note: Making a false statement to obtain a mail ballot or soliciting someone to do so is considered vote fraud, a criminal offense punishable by up to five years in prison. Call the Cook County Clerk at (312) 603-0942, or Northfield Township Republican Organization at (847) 250-6876 to report vote fraud.
Will you sign up?